When it comes to finding an illustrator there are many places you can turn. FIverr, Upwork, HireanIllustrator.com. Yes, that last one exists but be prepared to pay top price for it.
Here's another option. Deviant Art.
On Deviant Art you will find great illustrators to newbie illustrators. This is where you can hire up and coming talent before they are famous before the prices hike up. You may even be the one to help the artist make a name for themselves.
It is on dev art that you can find a whole variety of styles of an artist. Here's a brief overview of how to use it, how to find an illustrator, and what you can expect to pay.
An Introduction to Deviant Art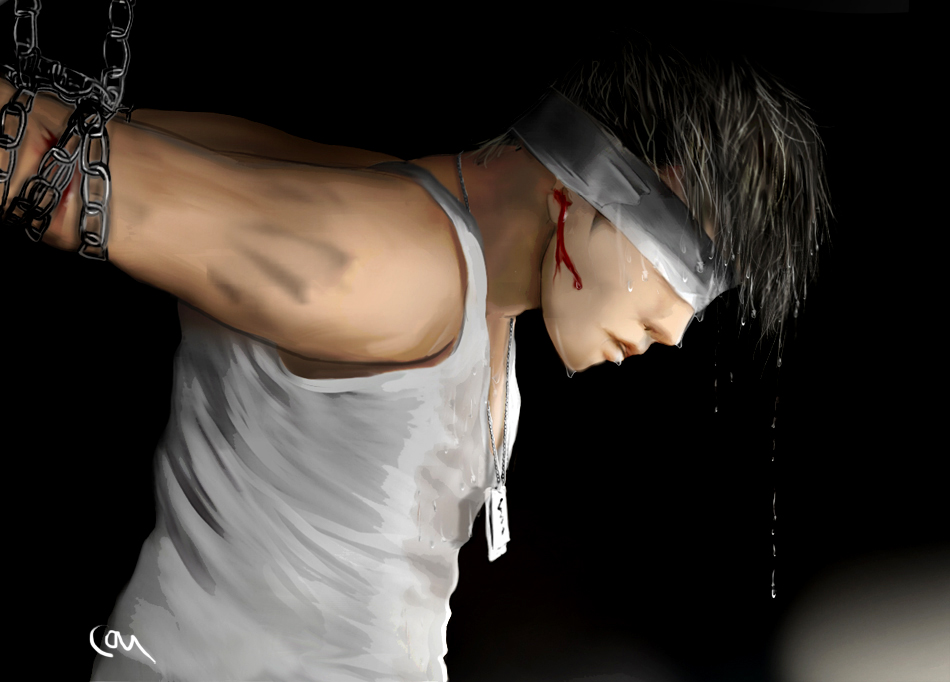 Getting a profile on Deviant art is free. You don't need to be an artist or an author, you could simply be there to look. Having an account will give you the chance to save your favourite pictures and follow your favourite artists.
My Dev Art profile holds writings that I am willing to share, an attempt at drawing (I'm not very good), and folder upon folder of other peoples art, most with links to the pages where they give their commission prices.
Not everyone has a commission section. Some, like SA-WOO, whose work is shown in the image above, doesn't have a commission poster. But may be convinced to do a piece if you message her a request. Some have commissions open all year round as their main source of income. Others open and close them depending on their mood, the need for income, the stars' alignment, etc.
Here I will show you the easiest ways to find open commissions.
Commisions on the Forum
To find the forum commissions:
Look at the top ribbon.
Find the three dots on the right hand side. …
Click on the drop down and navigate to forum.
Go down to the art section and click on General.
Either search the listings or type commissions.
Alternatively.
Once you reach the forum start a new thread and shot out the job along with an estimate of the price you are willing to pay. For example, I would like to commission a piece for an artist. Looking for: Fairy Glade scenery, digital art preferred. $20-$30 depending on skill and art type. Will be used in a children's book.
Yes. that is one of my old adverts and that picture above is a result of that. It went into the book Letters from Daddy Adventure Which was later picked up by a publisher.
Commission Posters
This is more fun if you have the time. However, be aware it is very easy to fall down the rabbit hole and lose hours while you are looking at amazing pieces of art.
The benefit of the posters is that they give you price and art style on one handy sheet that you can then save to a folder for future use.
Along the top bar find SEARCH AND DISCOVER.
Clicking on it will bring up a box. Type Commissions open.
Most of the images that appear will either be

Commsions, in which case click on it, follow it to the creators profile and they will have commsission info somewhere.
Journals. Where people are talking about their commissions being open.
Groups. Where artists got to advertise commissions.
Commission posters. Like the one above.
By following all these leads you will soon have loads of different artists at many different prices available to you.
Payment Options
While Deviant art allows for Paypal, cards and other normal means of payment. It also has a point system.
While travelling through Deviant art you will find competitions with points as prizes, people asking for work that they will pay in points or an option. Go to your profile section, navigate to points, click on it and you will find you can get 400 points for $5.
In the examples below, you will see one green one, the girl with the pen in her hair. This cost me 400 points. The logo across this site cost 800 points. Both amounts of points had been gathered through entering writing competitions on Deviant Art. One-piece, the doggy, was a trade. I did a short story with their OC, they did me a drawing.
With so many ways to trade and exchange artwork, they are worth the time it takes to hunt down an artist of your expectations.
Examples of Commissions
All these commissions in this little gallery have been purchased through the Deviant Art platform. I own the copyright to them all and can use them in any of my works.
Take note of the different styles and know that the highest-paid piece was £40 by Christopher. This is the piece of the man on a grey background. It was a concept for a character that never panned out.
---
Kelly is an author and blogger who completed her first novel while still in high school.
She is currently a full time writer. Her works include the outlaws series (4 books), The Lady in the Loft collection (Anthologies), Gaming blogs and guides (hired work), travel writing and more.
While Kelly has been writing stories for many years she got her start at online blogging through a free online course. This is what led to her being a full time work from home writer. To this day she states "It's the best move I ever made."
To learn how to earn money from home yourself you can sign up here at no cost. (Premium options available.)